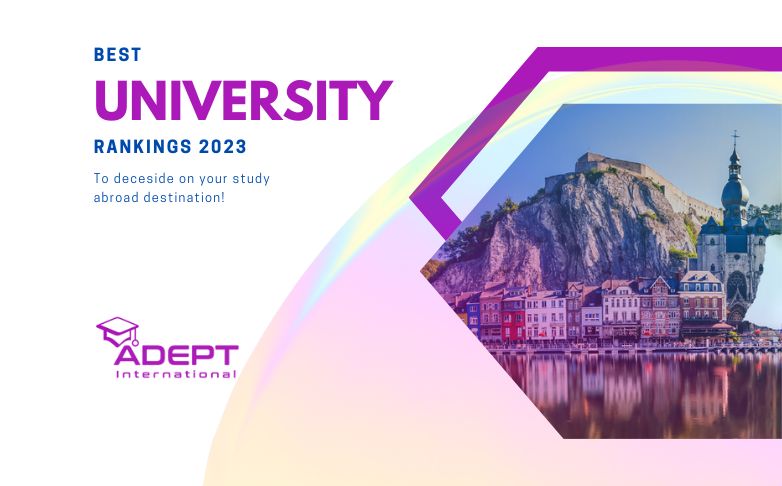 Scholarships are not just financial aids; they are life-changing opportunities that enable students to unleash their full potential. For international students pursuing education in the UK, scholarships can make all the difference in financing their studies and living expenses. Here, we've compiled a list of essential scholarships that can help you turn your educational aspirations into reality:
1. Gates – Cambridge Scholarships
Eligibility: Citizens outside the UK applying for full-time residential Ph.D., MPhil/MLitt, or one-year postgraduate courses.
Unique Feature: Current Cambridge students pursuing new postgraduate degrees can also apply.
2. Edinburgh Global Research Scholarship
Offered by the University of Edinburgh, ranked 30th globally.
Various scholarship options, including co-sponsored scholarships.
Edinburgh Doctoral College Scholarship with a stipend covering living expenses.
3. Euraxess UK
Managed by the British Council, supports researchers' career development.
Offers funding opportunities for post-graduate, post-doctoral, and experienced researchers.
4. Commonwealth Scholarships
Available for Ph.D., master, and distance learning programs.
Aimed at students from low and middle-income Commonwealth countries.
5. University of Sussex Chancellor's International Scholarships
Fee waiver and £5000 award for eligible bachelor's or master's students.
6. Transform Together Scholarships
Exclusively for international students, offering 50% fee waivers for undergraduate and postgraduate courses.
7. University of the West of England Chancellor's Scholarship
50% fee discount for international postgraduate students.
Scholarship recipients engage in ambassadorial activities and maintain active membership in the UWE Bristol Alumni Network.
8. University of Leeds Scholarships
Multiple scholarships available, including those for science and engineering undergraduates.
Check the University of Leeds website for more information.
9. Leeds Beckett University Scholarships
Scholarships ranging from £1000 to £3000 for international students pursuing various programs.
MBA students receive £1500 scholarships.
10. Sheffield University Scholarships – Merit scholarships covering 50% of total fees for students with a 60% average in previous studies. – Additional scholarships up to £2500 for new international students.
11. University of Warwick Scholarships – In 2022, 160 scholarships offered full fee waivers (£13,000) for the duration of undergraduate courses. – Various scholarship programs available; visit the University of Warwick website for details.
12. University of Manchester Scholarships – Global Futures Scholarship worth £1.7 million for students from select countries. – Humanitarian Scholarships and subject-specific awards are also available.
13. University of Bristol Scholarships – Diverse scholarship programs, including Think Big undergraduate and Global undergraduate scholarships. – A total investment of £2 million for 2022.
14. Cardiff University Scholarships – Cardiff University offers £2 million in scholarships through the Vice Chancellor's International Scholarships. – Explore other scholarship options on their website.
At TCL Global, we're here to help you navigate your education journey in the UK. Our expert counselors can provide personalized guidance on course selection and university fees, all at no cost to you. Don't miss out on the opportunity to fulfill your academic dreams – reach out to us today!